2020 saw an unprecedented amount of change to almost every aspect of human life around the globe as a result of the COVID-19 pandemic. The virus was a call to action for scientists, politicians and businesses worldwide, who were required to collaborate more than ever before in order to slow it's deadly march and present innovative technological solutions to the problems that it created for trade and human progress. Many of the creative strategies adopted in industry, education, offices and homes during the pandemic have been highly successful and will likely be changes that are here to stay.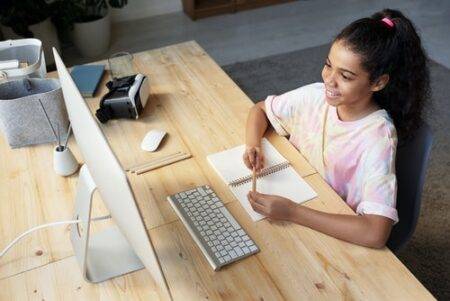 However, Covid-19 was not the only event of 2020 that will influence the key scientific trends to emerge in 2021. Experts in the field have taken into account many of the other pressing issues of the moment, such as climate change, space exploration, and Britain's infamous exit from the European Union. Based on the needs presented by these areas of change and exploration, predictions for the advancements humans will make in this year certainly make for interesting reading at the very least. If you interpret these trends intelligently however, you could find that the insight into the future of how we will function as a global population proves most valuable in helping you make smart, decisive decisions in how you live, how you work and how you invest.
A New Virtual Reality
Coronavirus has forced almost every aspect of our lives into an online sphere. In both children's and adult education in both public and private settings, institutions have been mandated to provide their learning facilities via internet classrooms. Businesses have been required to abandon their offices as employees have had to find ways to work from home, communicating and sharing resources and information online. Health appointments are also commonly dealt with over the phone or by video call or online consultation where possible to prevent the further spread of infection. All of these changes to our lifestyles are set to continue, and will result in the increasing surge in usage of data storage systems like the revolutionary I-cloud. "The infinite technological possibilities that automation and intelligent machines (AI) provide us with will also continue to be exploited to help oil our global supply chains and economic recovery while maintaining essential social-distancing measures," says Raymond Simson, a journalist at BoomEssays and PaperFellows. These advancements, enabling "bots" to collect and process data quickly and remotely, to create accurate algorithms and to have virtual conversations will long outlive the pandemic which has shown just how useful they can be.
5G Advancements
To support such a huge shift towards virtual, computerized activity the introduction of the 5G network is going to be vital in enabling a smooth, functional transition and will speed up operations and supply chains even further.
Research Initiatives
Interest in scientific research into topics such as the origin of Coronavirus and the development of effective vaccinations will remain at an all time high as the world observes and scrutinizes each discovery like never before. "Governments across the globe will remain in close communication with each other and with their respective research institutions such as AstraZeneca and Pfizer BioNTech. These will continue to be funded, and to collaborate rather than compete, potentially leading to any number of cutting edge solutions," explains Nathan Krenson, a writer at Essayroo and LiaHelp.
Research is not going to be limited to vaccination possibilities however, as politicians such as the newly elected Joe Biden pledge to take action on climate change. Advancements in renewable energy sources, sustainable produce, and recycling are top priorities, as are data-collecting expeditions such as those scheduled to go ahead in the polar regions this year and on Mars where the possibility of life is to be further examined.
All in all, though the majority of us remain in a dull cycle of lockdowns, it is refreshing to know that this year holds so much potential for development in scientific and technological breakthroughs. The clever use of AI, significantly increased investment into medical research and ever-faster internet speeds are eventually going to enable exciting new changes to everyday life for populations worldwide. We will know more than ever before about the world that we live in, how to survive and even prosper in it, and how to protect it for future generations to come; all thanks to our uniquely human ability to imagine, invent and create.
Also read about: Top AI Trends To Watch Out For In 2021