In 2022's software development landscape, much is made of JavaScript and TypeScript developer with good reason. According to the State of the Developer Nation Survey. JavaScript remains the most popular language for around half of all developers, which begs the question.
What then are the other half choosing? While it's a predictably mixed bag, according to preference and purpose. The open source programming language TypeScript is fast gaining traction as the creation tool of choice for developers. Looking to improve the functionality of complex applications.
TypeScript Features
In fact, TypeScript features in November 2022's top 10 PYPL PopularitY of Programming Language Index. With a yearly comparison of programming languages used worldwide displaying its upwards trend.
TypeScript Technology
The TypeScript technology was first developed by Microsoft in 2012 to circumvent issues that arose from the complex code of JavaScript in the development environment. TypeScript offers advantages over JavaScript including its option for static typing, whereby variables, once declared, do not change type.
This greatly minimizes the risk of runtime errors that often emerge from the dynamically typed JavaScript. Catching anomalies and addressing them sooner enables developers to go to production with a more fluent and sophisticated product. TypeScript also scores on readability.
Editing and Code Navigation
Its type information and integrated development environments make it highly suited to collaborative team tasks such as editing and code navigation. TypeScript supports Object-Oriented-Programming concepts, like interfaces, classes, scalable code, and inheritance.
Which can be rallied in order to simplify the development process, again contributing to a cleaner, more efficient, product. A quicker time to market.
Add in its inbuilt auto-completion for front-end development, and broad community support. The reasons for choosing TypeScript continue to rise.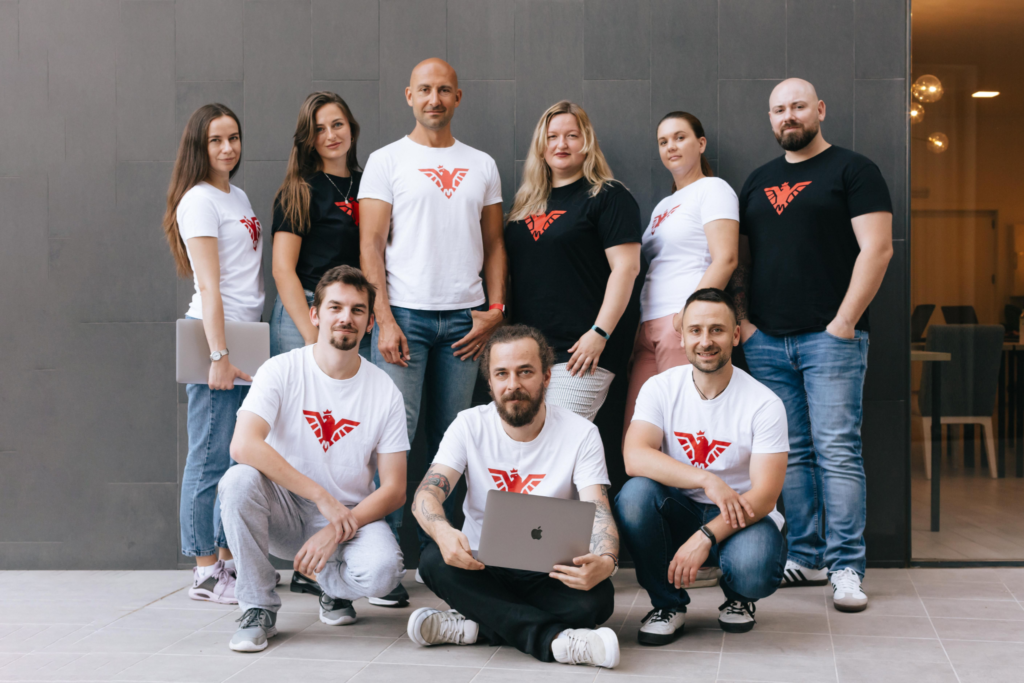 Hire TypeScript Developer
Hire TypeScript developer teams from Moravio and you benefit from the experience of highly skilled professionals. Who have collaborated on dozens of projects adopting TypeScript/Node.js as the primary platform.
Node.js is the runtime environment that empowers JavaScript server-side, with TypeScript enabling Moravio developers to write a subset of JavaScript that tailors more efficiently and fluently to client needs and goals.
Moravio remote first international software development company offers clients from all industries. Any size the flexibility to select how they would like their project to be managed.
For clients who select Moravio's managed stream full development cycle, it's a case of set and forget. Moravio will appoint a project manager to lead a dedicated TypeScript developer team scaled to suit the scope of the project.
Clients reap the rewards of an industry best agile development process where Moravio TypeScript developers, representative of the world's top talent in software development, combine their skills, ingenuity, and imagination, to deliver a solution with TypeScript that is first-class and future forward.
Conclusion
With code that is easier to read and understand than many of its competitor programming languages, TypeScript recommends itself to a wider range of project possibilities, while reducing the entry cost of onboarding developers for your company's next project.
In 2022, TypeScript development with Moravio international software applications company represents an affordable way to access quality finessed software solutions to help you scale your business' potential.

References:
https://www.moravio.com/technologies/typescript-development
https://s3-eu-west-1.amazonaws.com/vm-blog/uploads/2020/04/DE18-SoN-Digital-.pdf