You want your website or web app to perform well on the web, whether you're an entrepreneur or a web developer. PHP web development trends, the language and development tools used to create a website or web application form the foundation of the process. PHP is used as a server-side scripting language on 78 percent of all websites with server-side coding languages, according to W3Techs.
At the moment, PHP is the most used web development technology, powering a large number of websites. In the year 2022 will see tremendous growth in PHP development in terms of technological improvements and providing an excellent user experience to visitors.
What exactly is PHP?
The PHP programming language is known as a general-purpose programming language. It is a server-side scripting language that is mostly used for website creation. PHP frameworks make web development easier as well. This framework allows for the reuse of code, eliminating the need to develop lengthy and complex code for web applications. PHP frameworks are primarily open source and simple to use. It was created in 1994 by Rasmus Lerdorf and was released in 1994. PHP was mostly created in the C programming language, although some of the components were written in the C++ programming language as well.
Top Benefits of PHP
PHP is open-source and free, allowing developers to rapidly and easily install and utilise it. There are several PHP frameworks to choose from and developers can use any of them. The developer will have easy access to all of the framework's features and tools. Because it is open-source, it quickly prepares the system with PHP and speeds up web development by easily supplying tools and other capabilities.
PHP is incredibly versatile, whether it's utilised in the middle of a project or after it's finished. The flexibility of a scripting language is crucial since functionality might change at any time during the course of a project. The best thing about PHP is the ability to make modifications even after the project has begun, which saves time. Updates to existing codes and functions can be made and used, thus a developer is not necessary to write new code or command functions.
PHP is also more stable than other programming languages. It has been around for a long time. PHP has been developed to make it easier for programmers to work on constructing PHP web-based applications. They have corrected difficulties and bugs in different versions of PHP over time, making it quite stable.
PHP is the fastest programming language when compared to other computer languages. PHP applications may be easily loaded even with a slow Internet connection and data speed. Other programs require a long time to connect to the database and retrieve data after running certain queries against it. PHP does not have this issue,and it loads the website quickly and effortlessly. PHP's quick speed gives the developer an advantage when developing web applications with the PHP programming language.
PHP is completely free because it is an open-source web language. There is no cost associated with obtaining pricey licences or software. It works well with a variety of databases, including MySQL, Apache and PostgreSQL. Creating a website with PHP is rather inexpensive.
PHP is the appropriate tool for constructing unique websites on the server side because it is not limited by any custom options. As a result, developers may build a PHP-based online platform that precisely suits their clients' needs. When combined with JavaScript, for example, the php development company may be able to construct a functional and visually beautiful website.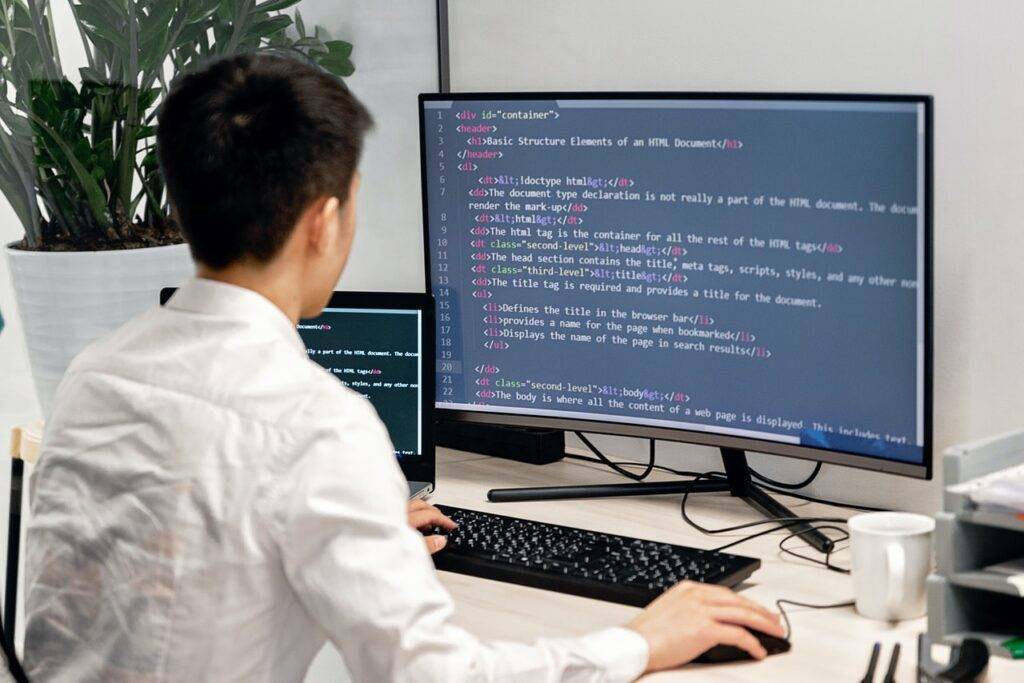 Top PHP Web Development Trends 2022
As technology advances with each passing year, the PHP web industry keeps up in order to provide a great customer experience. Here are the current PHP web development trends to implement this year for the greatest results:
Excellent customer service is unquestionably important to a company's success. Customer satisfaction and retention increase when problems are resolved quickly.
With the introduction of intelligent chatbots, the chat support procedure has greatly improved and become automated. It allows for the speedy resolution of difficulties without the need for human interaction. PHP has made a significant contribution to the development of complex chatbots for websites.
PHP is Essential for Website Security
Because of the increase in malware and cyber-attacks, there has been an unsettling scenario all over the world. This has posed a major threat to secret company information. As a result, site security is more vital than ever.
The good news is that PHP has development tools that give robust security solutions against cyber-attacks. There will be no indication of a data breach.
A website's success is aided by a more user-friendly and responsive user interface. It's also a popular PHP web development trend and websites are competing to be more user-friendly. When visitors arrive at a website, the UI (User Interface) makes an impact on them.
Cloud Integration Using PHP
Cloud technology has gained significant acceptance in recent years. It gives adequate storage space for the data while also keeping it secure. That is why it has amassed such a massive fan base in such a short time.
The next trend is PHP integration with the cloud, which will provide organisations with greater scalability and flexibility in controlling their operations.
IoT and PHP Web Development
The Internet of Things, or IoT, is the newest buzzword in the PHP online industry. This is a new technology that efficiently connects a variety of gadgets.
PHP integration with IoT is here to stay and in the next few years, it will gain traction. You will be provided with a number of PHP frameworks that are incredibly beneficial for this type of integration.
Is PHP Still Useful in 2022?
Yes, It is open-source and inexpensive, which are the two most important reasons why businesses still choose PHP development services to design their websites. PHP is convenient, simple to learn, has many helpful libraries, extensive documentation and most importantly, a large community.
Conclusion
PHP has numerous advantages, some of which have already been discussed. It has drawbacks as well, yet it is still superior to other programming languages. It is a widely used programming language and php development company uses it to create various types of web-based applications. It is popular due to its features and open source. It is free to use and may be used to create bespoke applications that are integrated with other programming languages.
Read more: Why is Laravel framework the most trusted choice for PHP web development?