Sadly, Instagram never shows us our profile viewers whether we have a business account or a private account. In fact, nowadays there are many apps launched specially for stalking purposes, that allow users to stalk someone on Instagram anonymously.
Although it is normal to look at different photos in search feeds and find new people from different cultures. But there is a difference between scrolling and stalking. Again as many of us have open accounts but it does not mean that anyone can stalk.
Sometimes you want to check any private Instagram profile; then, you can try InstaLooker any IMGLookup tools to view private Instagram profiles without knowing them.
Furthermore, it is unethical to stalk a person. Especially when someone doesn't want to see you in real life and you start stalking them on social media.
For instance, it is common in the case of a breakup, when your ex-partner starts stalking you to check on your activities. Might be possible that stalking is with bad attention.
In simple words, if someone scrolls your profile all day and night without liking or commenting you can never know about that person. Either he/she is taking screenshots of your photos or zoom in to see all the little details, you can not do anything.
Isn't it a terrifying fact?– it is. But do not need to be worried about it. We are living in a world of solutions.
Ways to check who is stalking you on Instagram:
# 1. Instagram stories are far better than posting
You are lucky if you are posting more stories than regular posts. Because there you can trace people who are viewing your stories. You can check the "viewers list" to find who views your story. This feature is available for the next 24 hours after the story is live.
After 24 hours, that list disappears. But if you saved that story luckily, you can still find the viewer list.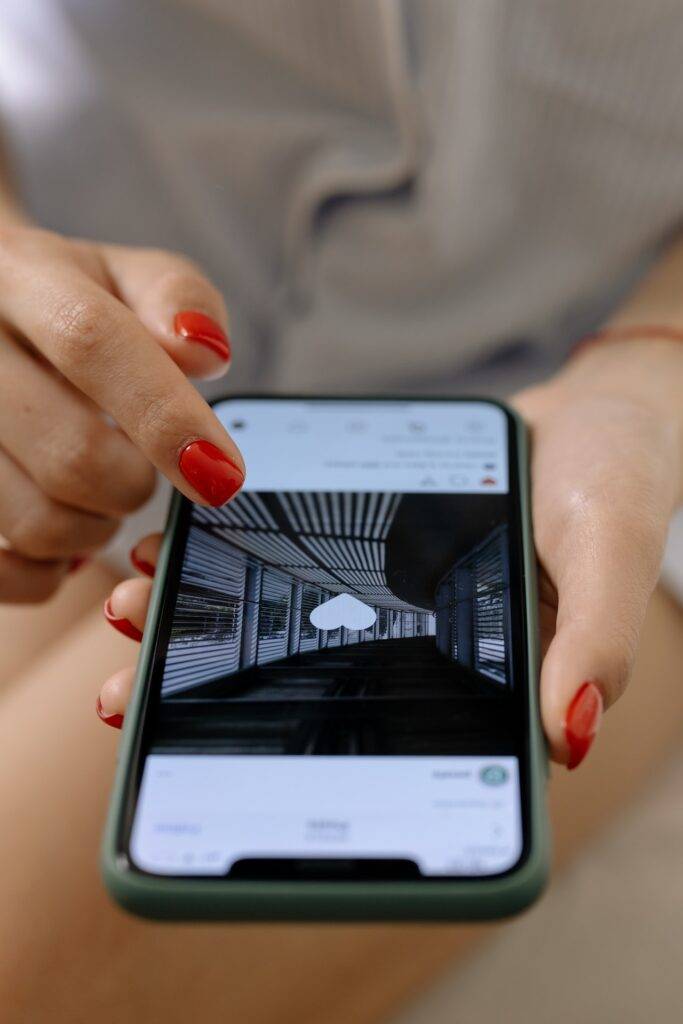 # 2. The third-party apps and websites
There are many third-party apps and websites that allow users to see who visited their Instagram ID.
What are third-party apps? How do those apps help us to find viewers of our Instagram?
It is a fact that Instagram does not have a built-in feature to ban stalkers or let you know who visited your profile. So, to check who is viewing your Instagram you can take help from third-party apps.
Third-party apps are those apps that claim to provide you some extra features regarding any other authentic app. Many times these sorts of apps are working illegally.
There are thousands of online websites and apps that are providing services to find such stalkers.
Let's dive into this article, to find who is viewing your Instagram profile or stalking you.
Best apps to find who views your Instagram profile
Some of the best apps and websites to find stalkers are listed below,
1- InReports
It is an app that lets you track down the viewers of your stories and profile. You can get this app from Play Store for your Android phones. It is free and safe to use. It has an easy user interface that allows user to check who stalking his or her Instagram
Main features
Track down your Instagram profile views
Tells you who is viewing your Instagram story, except your followers
It can generate a report about your new followers, ghost followers, and your lost followers.
Let you know the anonymous user of the viewers of your profile
2- follower analyzer
It is a popular app to check your profile views. This app is compatible with Android and IOS devices you can find it on Play Store as well as on the App Store.
But this app requires account registration, you cannot use this app without registering your account with this app. This app can trace records of all your Instagram stalkers easily.
Main features
Let you know who is interested in your photos or stories
Find peoples who are checking on your Instagram profile
Track record of who is watching your videos
3- FollowMeter
It is also an interesting app that allows you to check who is viewing your Instagram profile. And trace your Instagram secret admirers or stalkers.
Furthermore, this app helps you keep an eye on your Instagram followers too.
You can also use it as your Instagram manager.
Main features
Discover your secret Instagram profile views
Let you know about your ghost followers
Manage your likes who is liking your posts, also who followed or unfollowed you.
4- Profile+
The most known and trusted Instagram tracker. It also works the same as trackers do. It sends you notifications of all the activities happening to your account.
Main features
It helps to track a record of who is following you, unfollowing you for blocking you on Instagram.
Also, find who is viewing your Instagram profile secretly.
Also allows you to create your own timeline by pinning your favorite profile pictures.
5- Stalker Reports
This app is popular for showing the most accurate results. Like all other apps, it also shows you who is viewing your profile and your stories.
Main features
It claims to show 100% accurate results for Instagram stalkers.
It sends you alerts about who is unfollowing you or blocking you on Instagram.
Also, generate a report of people who never follow you back.
6- Find My Stalker
The purpose of this app is clearly shown in the name of the app. It gives you an insight into your Instagram stalkers.
Main features
Generator report of who viewed your Instagram profile
Let you know who checked your Instagram picture secretly
It analyzes "likes" rates for you. It creates a report of your most and least viewed videos and posts.
Instagram stalking apps
The above-mentioned apps help you to find your stalkers but there are few Instagram stalking apps that let you stalk people anonymously.
Let's have a brief introduction of these apps and websites, so if you want to stalk back your stalkers you can easily do this without letting them know.
Best Instagram stalking apps:
privatephotoviewer
It is an Instagram stalking tool that lets you stalk anyone on Instagram, even those who blocked you. You can easily check your stalkers anonymously, with this tool without letting them know.
heatfeed.com/instastalker
Easy to use Instagram stalking tool. It is free and safe to use Instagram stalkers. This app lets you stalk or monitor any Instagram profile all time without letting them know.
You can check your stalker's old and new likes, their comments, and other changes in their Instagram account.
Socialdownloadmanager
It is the most trusted website for stalking purposes. It lets you check anonymously the posts, comments, and other media like IGTV videos of any Instagram user.
FAQs
Can anyone see your activities on Instagram without letting them know?
Yes, if you have a public account then anyone can see your activities on Instagram. Your followers, posts, videos, and IGTV videos too. And if they do not hit the like button, you will never know someone visiting your profile or seeing your pictures.
Is it possible to track someone's location on Instagram? 
Yes, it is possible to track someone's current location through Instagram. For this purpose, you have to make someone talk to you and trap them in conversation, and get them to click on the link that directs you to the current location of that Instagram user.
How to find your secret admirers on Instagram?
The best way to catch your secret admirers on Instagram is to use any above-mentioned app that allows you to check likes from a specific Instagram account. 
The person who is liking your pictures constantly is the one you are finding. Your secret admirer.
How can I find my Instagram stalkers without paying?   
Finding your Instagram stalker is not as difficult as it sounds. You can use any of the above-mentioned tools to find who is stalking you.
Can you stalk your secret admirer on Instagram without letting them know?
Yes, you can stalk your secret admirers without letting them know. There are tons of Instagram stalking apps that allow you to stalk someone anonymously. 
Are Instagram stalking apps safe to use or not?
Not all Instagram stalkers are safe to use. Some apps are only working to collect your private data. So, make sure that you are choosing a safe way to stalk someone.
How to find a fake Instagram stalking app?
It is not a difficult task to find a fake Instagram stalking app if after entering your desired username, an app starts demanding your personal contact number or your account password. That might be the suspicious one. Do not give your personal data to any app. 
Furthermore, the same happens to those apps that you download from the app store. They may ask to give them access to your device location or call records or your Instagram account. 
As you give them access they start collecting all your personal information like account passwords and other important details. 
Conclusion:
This article contains all information you need to know about Instagram stalking apps. Many people are using those apps to save their personal life from unwanted people. Such apps are giving you a great favor by making your life easy.
Read also: 6 Vital Steps for Gathering 1K Followers on Instagram Fast