If you have set your sights on studying at the University of Cambridge, you will undoubtedly be aware of how competitive it is to be accepted for a place on a course. The university receives an average of six applications per place across its subjects, so it is crucial to make your application stand out for the best chances of being accepted.
Whilst there is no set formula that is guaranteed to gain you a place, there are ways you can improve your application and show you have what it takes to succeed at the university.
So how do you attain a place at Cambridge?
In this article, we will cover the top tips to get into the University of Cambridge, covering entry requirements, how to write a solid personal statement, and how to prepare for the admissions process.
Top tips on how to get into Cambridge University
The University of Cambridge is a world-renowned educational establishment that thousands of students dream of studying at. With competition so high, admissions tutors can be incredibly selective with the students chosen to be admitted onto courses. Additionally, students accepted into the university usually exceed the minimum requirements, therefore in order to give yourself the best chance of being accepted, you need to provide a strong application.
Outlined below are ways you can add to your application to increase your chances of achieving a place for your chosen subject.
Do your research
Before you start your application journey at any university, it is important to do your research. Try to cover as much as possible including the courses on offer, information on Cambridge University itself, entry requirements, and the admissions process and deadlines.
The more prepared you are the better as this research forms the basis for your application and it will help you to tailor it to suit what the university is looking for in prospective students.
Choose a course you are passionate about
Showing genuine enthusiasm for the subject you are applying for will help set you apart from other candidates. Not only this but the likelihood is you will have a stronger commitment to the course if it is something you actually enjoy – this is something admissions tutors look for as you will be required to put in a considerable amount of time and effort when studying at the university.
Choose your college wisely
The University of Cambridge is made up of 31 colleges, each with its own governing body and course specialities. Once you have decided on a course, research each college to see whether it specifically supports the subject. Additionally, consider the applicant success rates as they differ across the colleges. Certain colleges may have a higher percentage of successful applicants for your course, meaning better chances of you gaining a place.
Make sure you have covered the entry requirements
Having high grades at both GCSE and A-Level shows consistency and commitment which will help set you apart from other applicants.
When applying to the University of Cambridge, there are no set GCSE requirements, however, your grades will be taken into consideration in context. This means they are fairly assessed in relation to your educational background based on your school's academic results and location.
For your A-Level grades, you will typically be required to have a minimum of A*AA to be offered a place – these are mostly conditional offers based on predicted grades. Particular courses, especially science subjects, may require you to have studied certain A-Levels, so make sure to check your chosen course to make sure you have met the entry requirements.
Write your personal statement
Your personal statement is usually the initial point of contact with the university, therefore making the best first impression possible is key. Within your application, highlight your passion for the course you are applying for, along with any relevant skills and extra-curricular activities. These will help show that you have the potential and necessary requirements to excel within the university.
It is also important to check for any spelling and grammar mistakes. This displays attention to detail and a strong grasp of the language which is particularly crucial for subjects such as English Literature.
For undergraduate admissions, the deadline for UCAS applications is 15 October which is earlier than most other universities.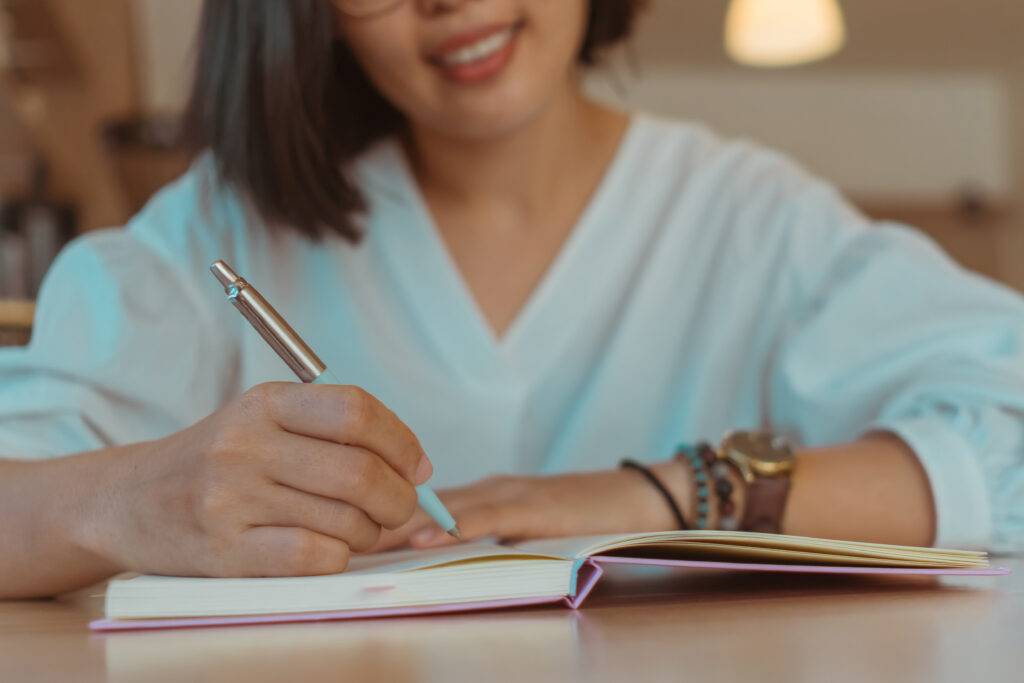 Highlight transferable skills
Transferrable skills are useful skills that can be applied across various aspects of life. Admissions consultants specifically look for transferrable skills such as independent thinking, organisation, research skills, and problem-solving, which will be invaluable during your studies. Being able to include relevant examples in your personal statement will show that you have the necessary skills to complete your course of choice.
Take part in extracurricular activities
Nearly all Oxbridge students have exceptionally high grades, therefore adding any relevant extracurricular activities you have taken part in will help you stand out.
Extracurricular activities also serve as evidence of many transferable skills that will impress admissions staff so make sure to include them where applicable. Examples of these include:
Sports and clubs – these are great to add to your application as they show an ability to perform in a competitive environment, as well as teamwork and communication skills.
Summer school – attending a summer school, particularly in Cambridge, shows your interest in the university and will provide a great talking point for your application or interview.
Volunteering – volunteering experience emphasises a strong work ethic and will provide the opportunity to convey skills such as organisation and communication.
Part-time job – having a part-time job during your studies shows the ability to balance your workload which is key for university students.
Awards and achievements – e.g. participating in the Duke of Edinburgh award emphasises commitment and hard work outside of the usual academic achievements.
Know your subject area thoroughly
Admissions tutors are experts in their fields and they will be specifically looking for candidates that show they have gone beyond the given syllabus for their subject.
Being able to show you have completed wider reading and discussing your thoughts on such will be incredibly beneficial during the application process.
Prepare for admissions tests
Both Oxford and Cambridge require most applicants to sit a written admissions test as part of the application process. Different academic departments have subject-specific admissions tests. Before you complete your application to the university, check whether you are required to sit any written assessments for your particular subject and if so, register ahead of time with an authorised assessment centre.
Prepare for the interview process
Most applicants considered to have a good chance of being accepted onto a course will be invited for interviews. These are not designed to catch you out; instead, the aim is to identify how you think when faced with a challenge, and your problem-solving abilities.
Interview preparation is key and you do want to be prepared however the aim is to come across natural and not over-rehearsed. The occasional practise interview beforehand is a good balance that will likely calm your nerves.
Once the application process is complete, students find out whether they have been successful in January.