Benefits Of Choosing Online Learning: More than any other year, 2020 has shown us that we can practically do anything online. From grocery shopping to car purchases and remote work, virtual life has become the norm for most of us, and we seem to have embraced it effortlessly. So when it comes to something like education, opting for a virtual experience may not be as far fetched as you would have thought.
College life brings its unique experiences, including friendship and independence, especially when you are young. However, if you are older, the things you seek from your college experience will often be different, and this is why virtual learning may be the best route for you.
Benefits Of Choosing Online Learning, there are significant reasons you should choose online learning over traditional education, and the following are the seven significant benefits you can take advantage of.
Online courses are cheaper.
One of the most pressing issues on college students' minds is their college debt, and the pressure they have to find a well-paying job once they graduate is substantial. You may not be able to afford the college experience, or you may not wish to overwhelm yourself with debt. Either way, online learning can provide you with a cheaper solution.
Online courses are more affordable for several reasons. You will be doing without certain expenses such as renting an apartment near the college and commuting expenses. Moreover, college courses' tuition and fees are often highly expensive, while online classes tend to cost less.
Online learning provides more freedom.
A significant benefit of online courses is the freedom you have to learn at your own pace and in your own time. This is especially true for those who thrive on their eccentric schedule. You could be a night owl, working best in the middle of the night, or an early bird, who can absorb information better before the sun is up.
Online learning enables you to cram a ten-hour day and spend the rest of the week working and juggling kids or spend one hour every day and then move on because that's all the focus you can bear. Whatever your learning style is, you can customize your studies into the ideal format for online learning.
Virtual learning allows you to keep your job.
It can be financially challenging to leave your job and head back to college to advance in your studies, but this is not an issue with virtual learning. Online courses allow students to continue without leaving their full-time jobs, whether they are in a managerial position at a top firm or running around after three small children.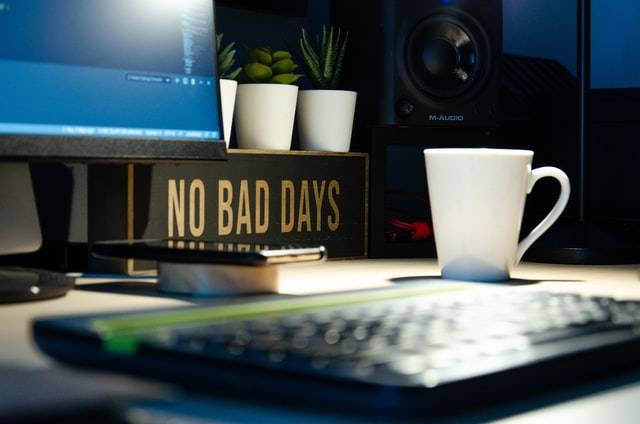 The benefits of keeping your job while advancing in your studies are various. You will still have a running income to support your family and keep up with the bills. Moreover, you do not have to lose your position in the company. This is especially important if your goal is to get promoted once you finish your coursework.
Online learning has its comforts.
College life may be exciting for some, but not for others who would prefer the comforts of home and be around their family. Online learning allows for these comforts without you having to compromise on your education. You will be learning in an environment that you are familiar with, where your favorite pictures hang on the wall, and your favorite people are going about their day.
The comfort also lies in the lack of guilt you may experience if you leave your family to study. When you are caring for someone in need or prefer not to be a financial burden to your guardians, online learning can provide you with the education you are seeking without breaking the bank or leaving your loved ones behind.
Virtual learning allows you to focus on what's important.
There are times when you don't need a full degree on a subject but rather an intense course on a specific branch. You may wish to learn how to code to complement your SEO and copywriting skills or learn photography to excel as a graphic designer whose career is to build websites for clients.
A significant benefit of online learning is its vastness and specificity. Whether you are in human resources or hospitality, education, or technology, you will find a course that helps you take your career to the next level.
Online learning makes it possible to switch careers.
If you have been working in a particular sector for years, you may find it disheartening to switch careers and start over. However, if it is something you want, it is possible to make the change, especially if you are already armed with the right skills for your new job. Even medical courses and certifications, like ACLS for example, are available online.
With virtual learning, you can remain in the comfort of your job to support yourself financially. At the same time, you will be working towards your goal and learning the skills you need to land an entry-level job in your new career and start gaining experience.
Virtual learning is better for the world.
These days, we are becoming more conscious of the environment, and we're all making an effort to do our part to make the world a better place for future generations. Some people chose to go vegan, others have opted for a plastic-free home, and you may opt for virtual learning to help the environment.
In staying at home, you are cutting down on travel time, whether that involves a car, bus, or plane. You are less likely to produce waste at home than in a new environment because you are already following a routine.
So you know how much food you need, without causing waste or having to drive back to the store to get more food because your college dorm room fridge can only hold so many things. With more people choosing virtual learning, the staff is also staying home and minimizing travel while still doing their job.
Wrapping Up
Benefits Of Choosing Online Learning: You can learn some skills with online learning, but you must possess essential skills to drive you towards success in this form of education. Self-discipline is a critical trait that you must have. Regardless of when or how you work, you should get the job done to reach your goal.
Speaking of goals, being goal-oriented will help you cross the finish line, but mostly, being your biggest fan is how you can finish your education successfully and on a positive note.
Also read: Four Golden Rules To Use Employee Monitoring System In An Ethical Way