Working on a Mac which acts very sluggish, hangs in between the running and not optimized properly is definitely very annoying. If you are not productive enough while working and these issues are not fixed on time then you are also jeopardizing your Mac's functionality. Having Mac cleaner software in your Mac is a great requirement, believe us or not.
Understand that Mac may slow down for many reasons out of which most of the software issues could be resolved using Mac cleaner software. Reasons for Mac slow down include presence of unnecessary applications, number of unwanted files, complicated settings, etc. in order to improve the performance of Mac, you just need to have a utility application installed as a Mac optimizer tool.
Best Mac Cleaner Software
1. Cleanup My System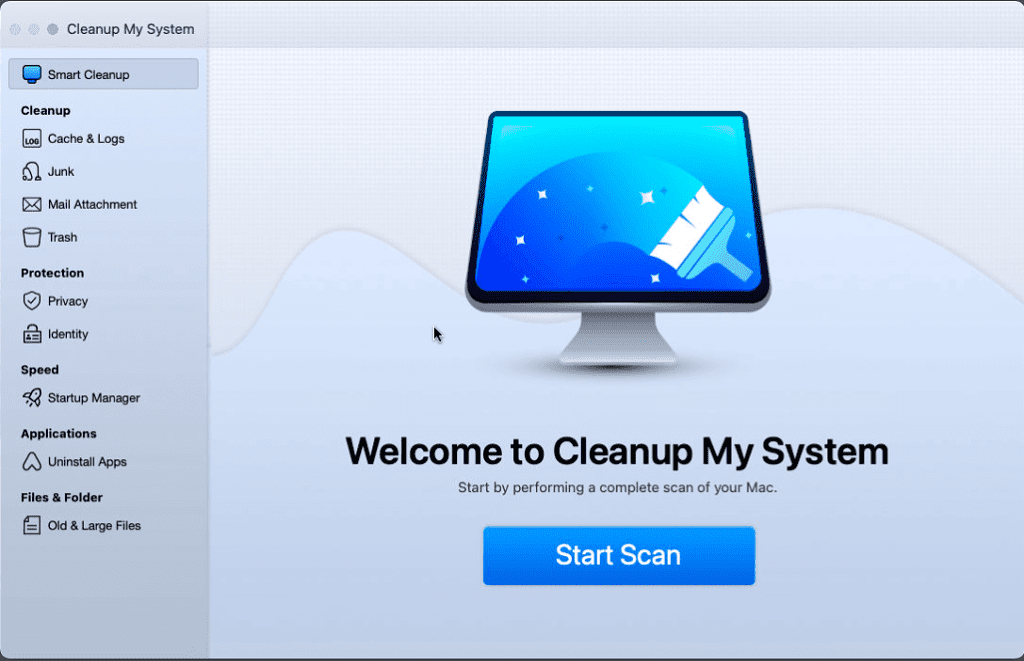 From a neatly organized interface to defined Mac optimization, Cleanup My System is all packed with amazing features. What this tool can do:
Elimination of junk files present within the Mac
Restoration of Mac's speed
Intensifying privacy and security
Improve productivity
Free up storage space
Remove large and old files
Remove local email attachments
With the help of one click cleanup, you can find out what is taking up space in your Mac and if you can get rid of all the junk in one place. Apart from that, get cache logs and trash cleaned up smoothly. You can also use privacy protection features here so that no sign of identity theft takes place and your personal information is well protected from hackers. You can even uninstall all the applications which are not useful using Uninstaller and make your system light and floating.
2. CleanMyMac X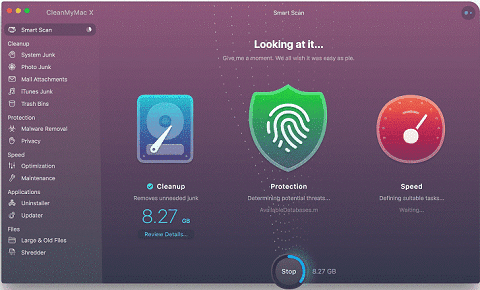 A simple and intuitive way to clean and optimize your Mac is right here! Yes, CleanMyMac X is a smart tool where you can use drag and drop functionality with the simplistic approach. It will give you a whole good idea with the detailed report about all the applications which are hogging up the space in your device. You can not only enjoy an uninstaller with the application but a driver updater also takes care of the Mac's applications in advance.
Moreover, get your Mac protected by various malware, adware, ransomware and all the other malicious programs that may hinder the system from running efficiently.
3. CCleaner

This Mac cleaner is preferred by many Mac users all over the world considering its fastest scanning process and ability to enhance the performance of the system. Its in-built cache cleaner helps you in removing junk files and all the unnecessary files hidden in the web. You can get any of the programs removed which are installed in the application in one single go and save the space from getting hogged on by them.
Moreover, customize your settings the way you want and let the software update itself automatically with every new update releasing out.
4. AVG Cleaner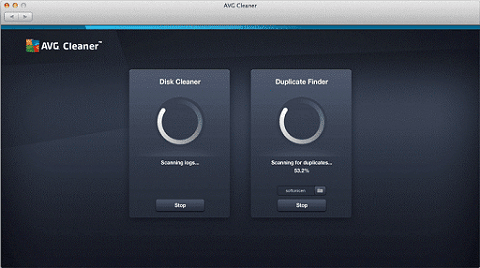 Quite a popular name in the security industry, AVG has come with AVG Cleaner which is one of the best Mac cleaners in the market today. It has gained immense popularity as it comes with a disk cleaner feature capable of cleaning the storage space efficiently. Also, one doesn't need to pay a single penny to use this software and can enjoy it for free.
Forget the duplicate files now as AVG cleaner will clearly remove all the duplicate files hidden inside your system. Thanks to the clean and neat user interface which guides you all the way through Mac optimization.
5. OnyX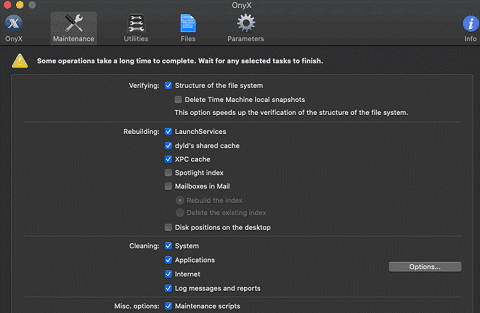 Another Mac optimizer tool is full of richness and features on its own. The options available in this tool can easily free up the disk space and clean memory hogging up space without any worries. The tool can verify boot disk to structure the system files, deletes unnecessary cache, helps in rebuilding databases and can configure parameters in applications like Finder, Safari, Dock, and more.
Thankfully, it is entirely free of cost and works on simple commands. Onyx is absolutely compatible with newer as well as older versions of Mac despite having an outdated look and lack of internet security features in it.
Wrap-Up
We hope that you have found the best and free Mac cleaning and optimization software already. After finding out these best Mac cleaners, you must be wondering which the best one amongst all is. In that case, we would recommend you to try Cleanup My System or CleanMyMac X as they both are best Mac cleaners of all the time. Cleanup My System is absolutely free of cost and takes care of your system properly in every manner possible. What is your view on the best Mac cleaning and optimization software? Share your views with us in the comments section below.
Also read about: How To Fix Common MacBook Problems